Welcome to the Quakean Peoples Front!
We are a Quake3 Arena clan!
The COOLEST Quake 3 clan on the Net !!!
This Quake3 Clan rocks!!!
If you think you can 'gib' with the best of them....come check us out !
Long Live the QPF !!!
Okay, we do play Wolfenstein!!! and soon DOOM3!!!
Click on the "Ball" button below to enter our site made with Macromedia's Flash.
If you don't see the "Ball" then you don't have the Flash Shockwave player installed.
Shot of the week: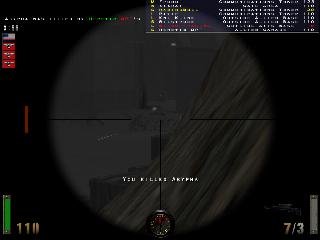 Our old site is DEAD.
You Are Worshipper
© 1996-2002 Quakean Peoples' Front. All Rights Reserved.
The Quakean Peoples Front was founded by Heretic on September 23, 1996.